Real/Fake

Product Design/Ceramics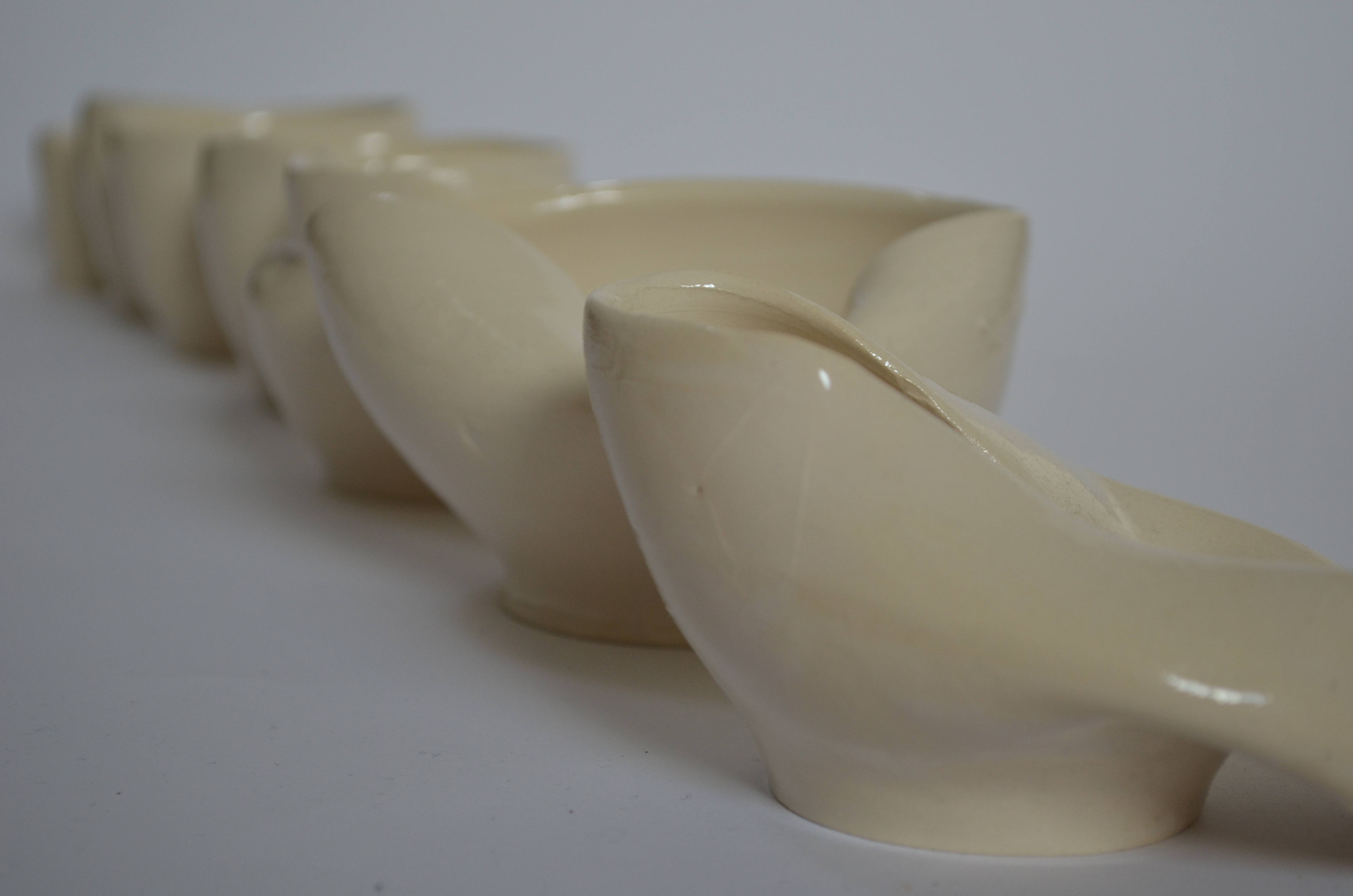 Iets is echt wanneer er leven of energie in zit. Of wanneer er energie en aandacht in zijn gestoken waardoor er energie in voortleeft. Wanneer het leven er van zichzelf al in zit moet het zo dicht mogelijk bij de oorsprong blijven. Ook de tijd kan iets echt maken. Bijvoorbeeld bij slijtage of vergankelijkheid. Iets echts is ook authentiek of uniek.

Dit project is een zoektocht naar de betekenis van echt en nep. Het resultaat is een serie potjes waarbij de tijd bepaald hoe het potje eruit komt te zien. Hoe meer tijd en dus aandacht hoe echter. De serie begint met een potje dat in 1 minuut is gemaakt. En bij het vervolg van de serie komt daar steeds 1 minuut bij. De serie eindigt bij 8 minuten. In de presentatie spiegelen de potjes andere potjes uit een winkel om het contrast te laten zien tussen de massaproductie waar aandacht geen rol speelt en het gaat om kwantiteit. En aan de andere kant ambacht waarbij het juist draait om de aandacht en authenticiteit.
Something is real when there's life or energy inside it. Or when energy and attention are put in it. When something is alive itself it must be as close to the origin as possible. Also time can cause something to be real. For example by wear or transience. And a real thing is also authentic or unique.

This project is a search to the meaning of real and fake. The result is a series of ceramic pots at which time determines what it will look like. The more time and attention the more real it gets. The series starts with a pot that's made in 1 minute. And there is one minute add to each next pot in the series. Ending with one made in 8 minutes. In the presentation the pots mirror other pots from a shop to show the contrast between mass production in which attention doesn't play a role and it's all about quantity. And on the other side craft in which it's all about attention en
authenticity.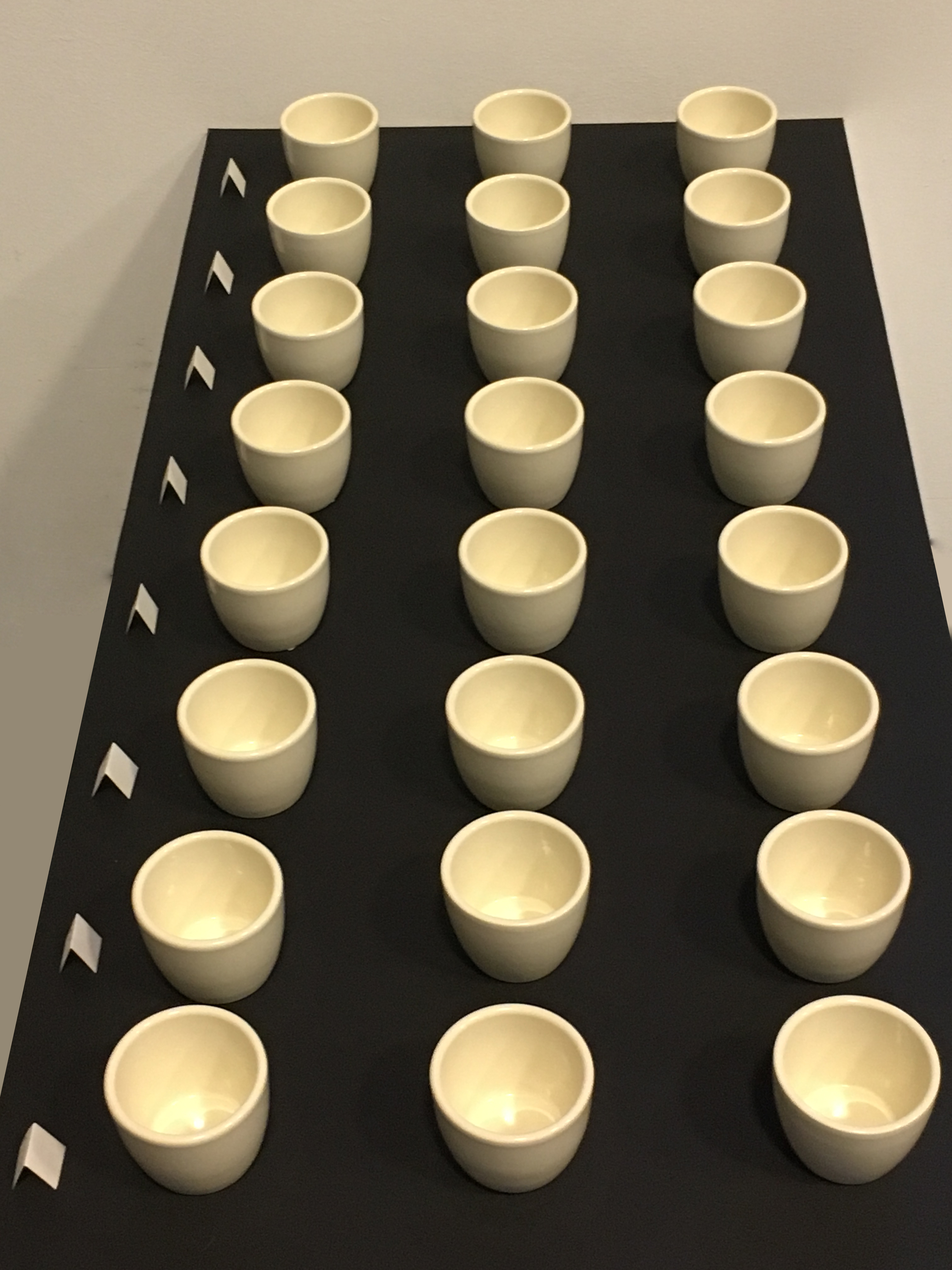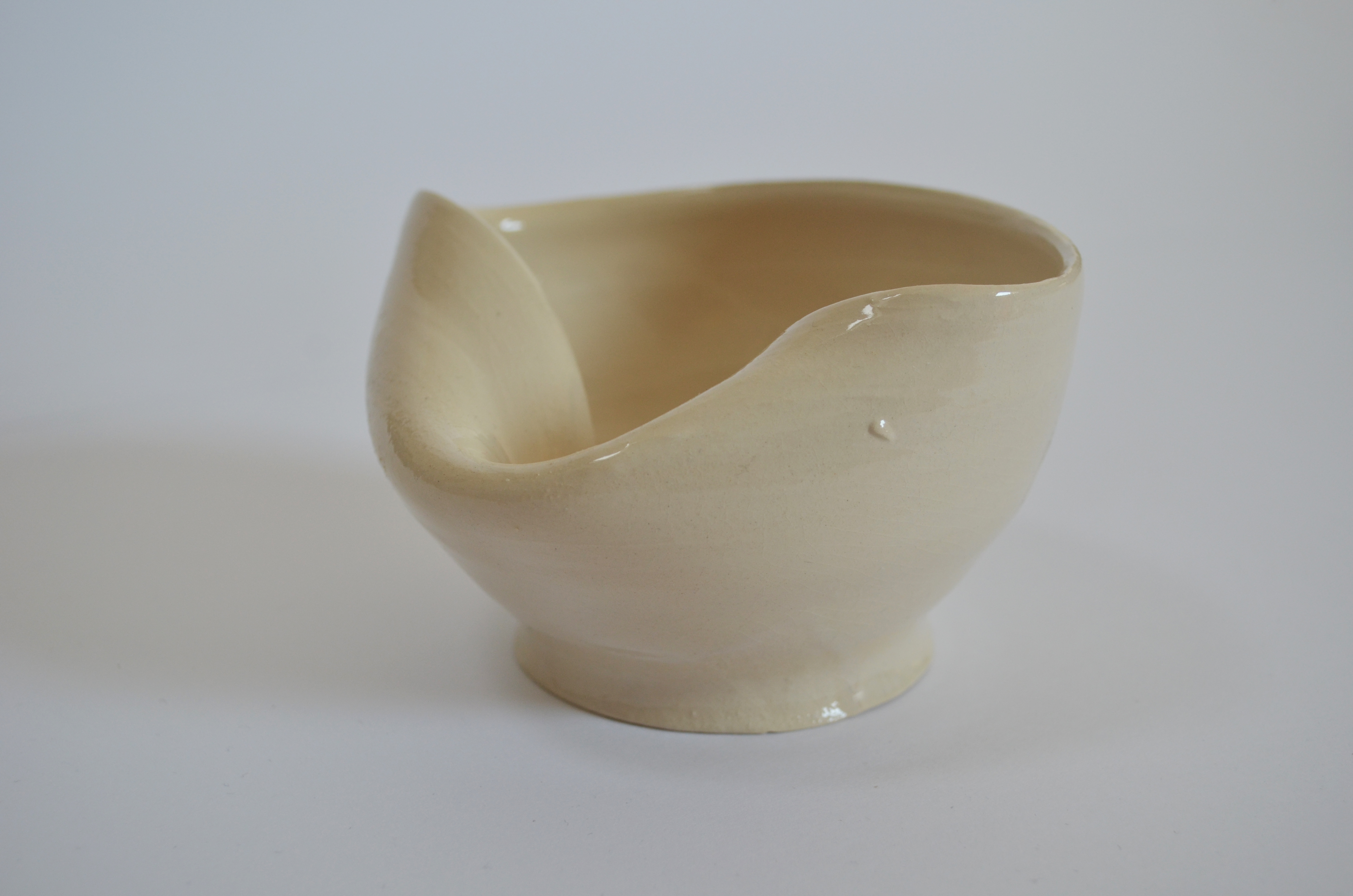 Jona Kortekaas AKV|st.Joost 2021