Zwerffietsen
Photography


In 2021 telt Nederland 23 miljoen fietsen. Dat is meer dan een fiets per inwoner. Dit zorgt ervoor dat de fiets in Nederland een alledaags gebruiksvoorwerp word.

Als fietsenmaker merk ik hoe makkelijk mensen hun kappotte fiets van de hand doen terwijl deze nog prima een tweede, derde of vierde leven zou kunnen krijgen. Ik denk dat de fiets een mooi voorbeeld is van hoe wij met onze spullen omgaan.

Ik verzamel foto's van zwerffietsen die langs de weg zijn achtergelaten, zijn ingegroeid of in de plomp zijn belandt.
In 2021, there are a number of 23 million bicycles in the Netherlands. That is more than one bicycle per inhabitant. This ensures that the bicycle becomes an everyday object in the Netherlands.

I repair bicycles and I notice how easily people get rid of their broken bicycle while it could still be given a second, third or fourth life. I think the bicycle is a great example of how we handle our products.

I collect photos of abandoned bicycles that have been abandoned by the road, have grown in or have ended up in the plump.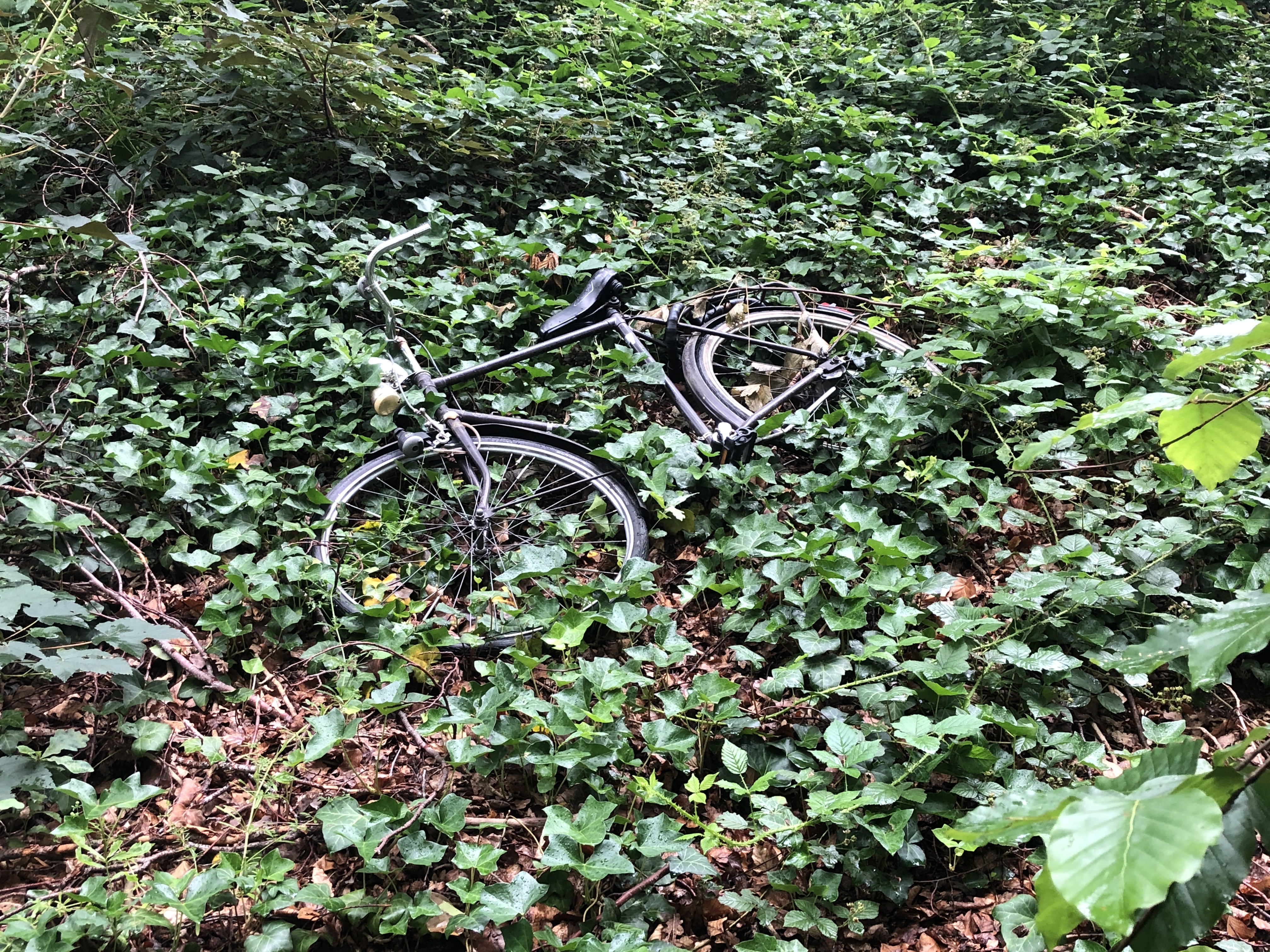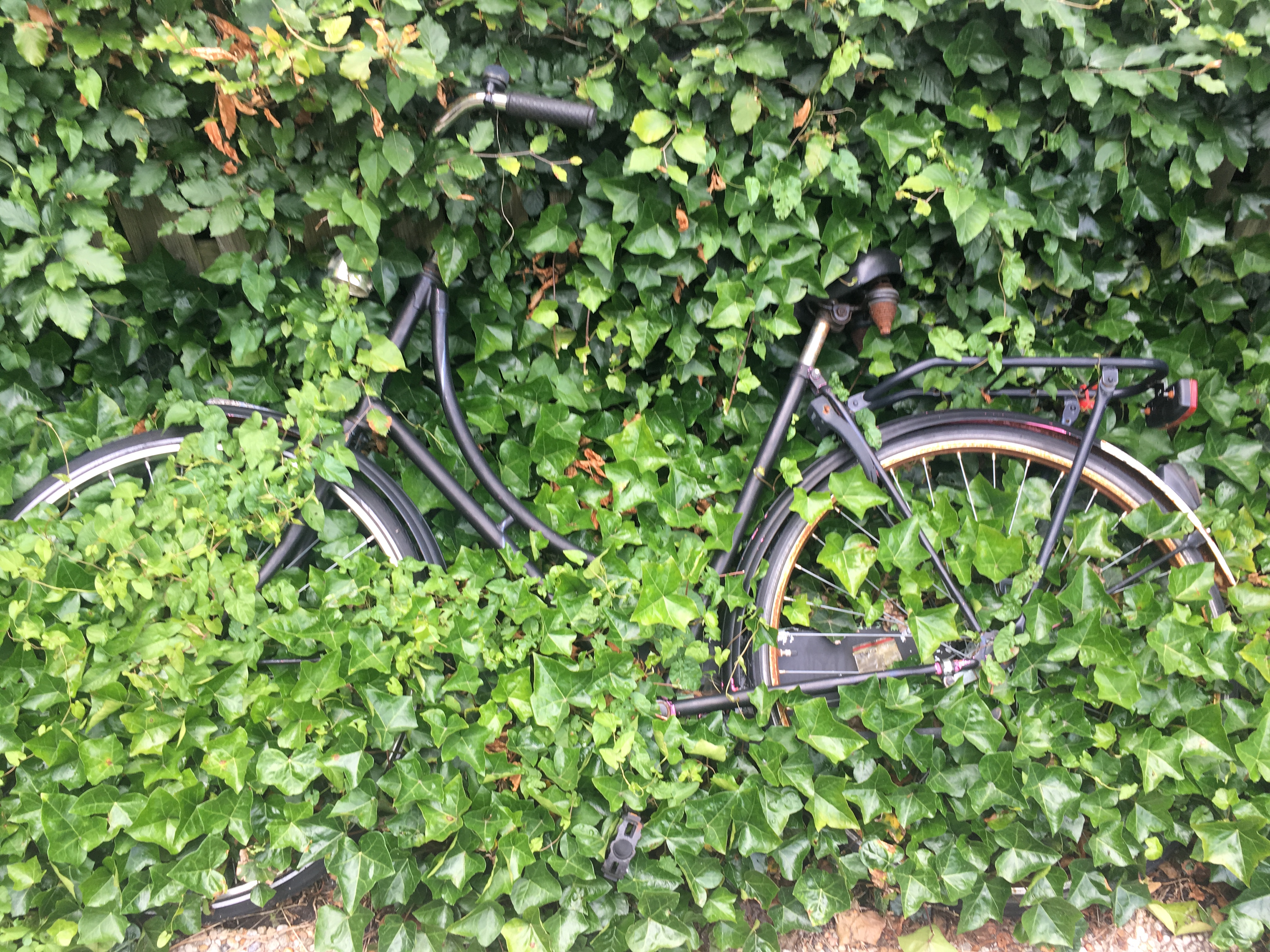 Jona Kortekaas AKV|st.Joost 2021